))))))))))))))))))))))))))) e d g e s (((((((((((((((((((((((((((
edges - a project of the First Art Association of Rügen, Germany, May/June 2000
In an old stable in Grabitz near Rambin/Rügen in Germany I built a mosaic with colored bricks ( 4 x 4 meters). The order of the colors is defined on the first 1500 digits of Pi. Every digit has its own color, from 1 - white, 2...9 - ochre, red tones to 0 - black.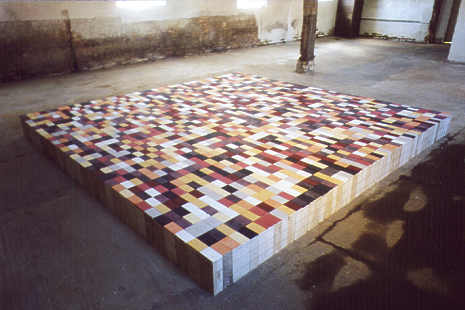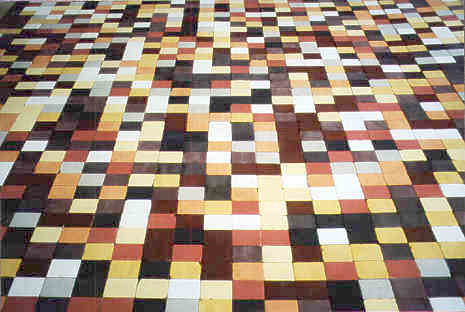 After the edges-project this work has been installed in a barn in Rambin.
The owner of this mosaic (as a loan) is now the:
"Verein zur Förderung der historischen Stätten von Rambin und Umgebung e.V."
Three of the four windows of the room were closed with frosted glass. Through the fourth window could be seen a round herb garden, that owns the neighbouring market garden.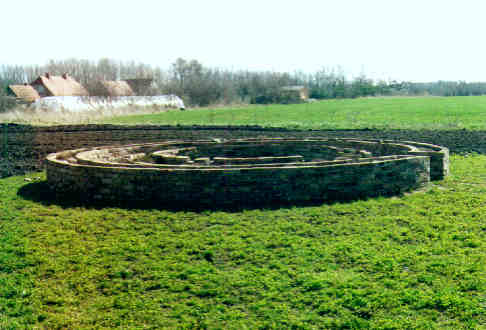 In a small neighbouring storeroom was installed a sound object. Through the walls could be heard the sound of the Pi-phony. This was the German public premiere of the Pi-phony !



HAEL YXXS
21. 6. 2297 n. Arc.